Demo area map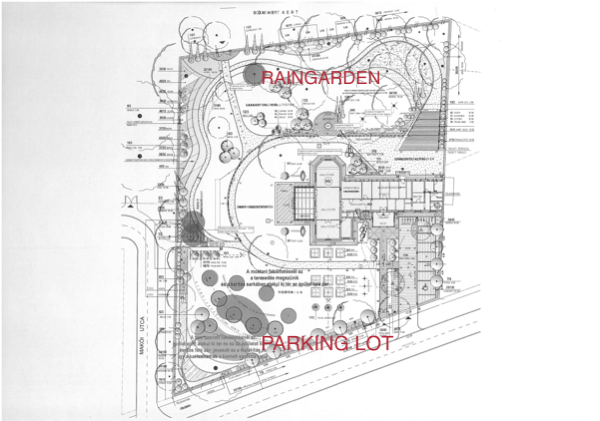 One of the areas before NBS installation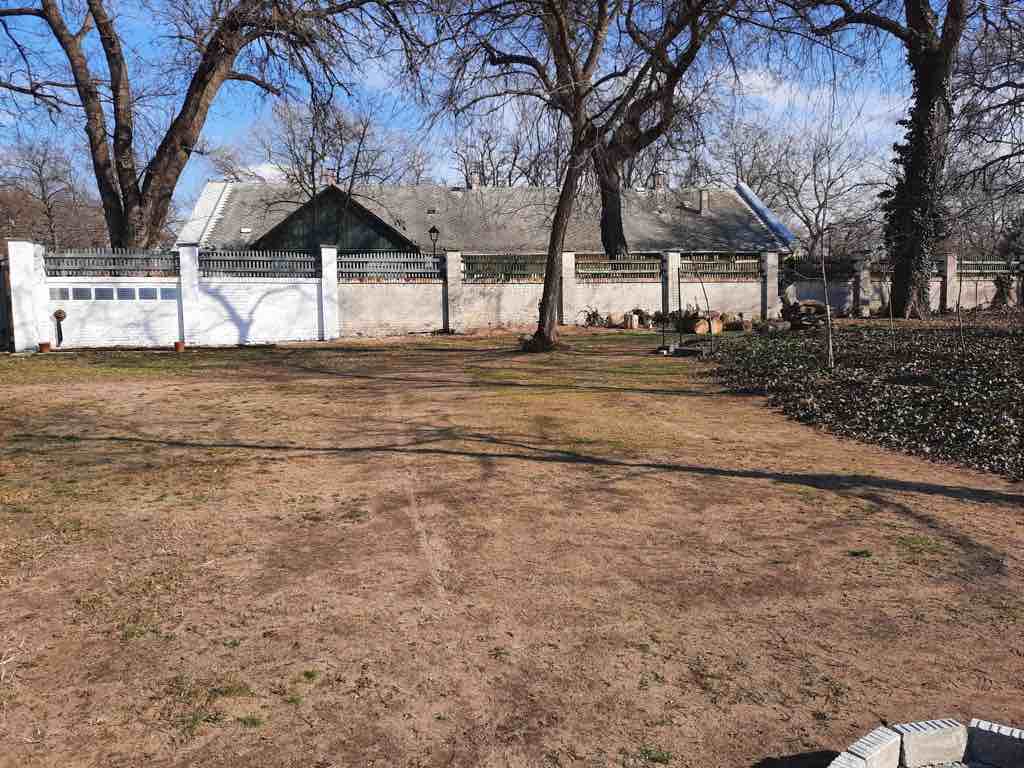 The issue the NBS will tackle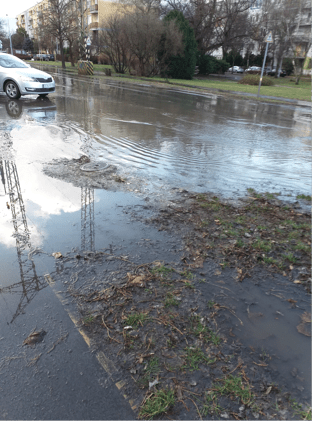 Budapest demonstration will deploy climate adaptive gardens
Bioretention facilities, sometimes also called raingardens, are designed landscape sites that reduce the flow rate, total quantity, and pollutant load of runoff from impervious urban areas like roofs, driveways, walkways, and parking lots. Rain gardens rely on plants and natural or engineered soil medium to retain stormwater and increase the lag time of infiltration, while remediating and filtering pollutants carried by urban runoff. This demo has based its initial idea on raingardens as one of a variety of practices designed to address stormwater runoff and has upgraded it with several complementary solutions and modifications in order to achieve climate adaptive gardens that maximize environmental effects also in terms of air pollution reduction and climate adaptability. Complementary, particular mapping and matchmaking of specific plants targeting airport air pollution to be implemented in green roofs, green walls and tree trenches and bioswales will support clustering NBS measures.
Budapest's 18th district is a mainly residential area, composed in the smaller part by socialist blocks of 10-stores buildings and for the largest part by family houses and smaller apartment buildings.
However, even if there are relatively a lot of green spaces, its air quality situation is specific due to two factors:
(1) major car traffic on its main roads connecting to the city centre, and
(2) the proximity to the Budapest Airport.

Urban flash floods stemming from soil sealing and climate change are increasingly affecting the 18th district of Budapest as well, especially in recent years. Because the soil structure of the area is incapable of absorbing or leading off run-off water properly, no "easy" or one-off solution can be applied effectively. The Municipality prefers to apply NBS for absorbing and retaining excess rainwater and encourages citizens to do so as well. Especially so, as nonchalant and negligent behavior of citizens is worsening the situation: private owners are simply leading their excess rainwater from their property onto the street, where gutters cannot accept them in; or they are covering with asphalt the areas in front of their properties creating parking lots, but at the same time hindering rainwater infiltration.
Implementing a participatory residential programme for establishing and up keeping 25 private and 25 public climate adaptive gardens.
Educational and mentoring activities for the establishment of 50+ smaller climate adaptive gardens.

Installation of specific plant species tested for efficient air pollutants removal in self-sustaining green roofs and green walls, irrigated by rainwater only.

In a demo street, specific plant species implemented in tree trenches and bioswales for air quality improving, decreasing the effects of contamination coming from the nearness of Budapest airport.