The UPSURGE team in Budapest hosted its co-design workshop aimed at engaging stakeholders to imagine nature-based solutions for the district.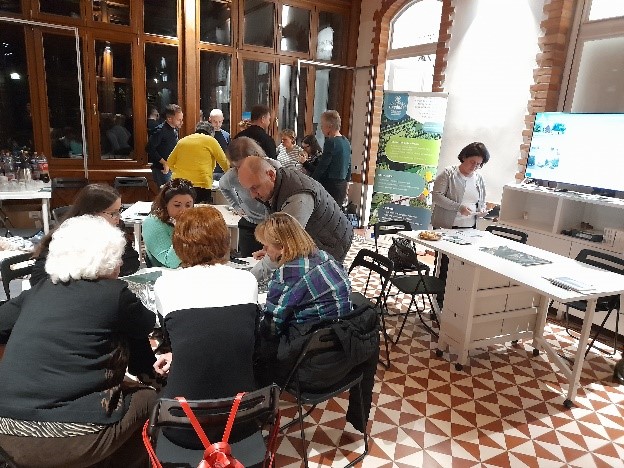 Before finalizing the design, a co-design workshop was held on 15/02/2023, at Tomory Lajos Museum, that will be the flagship site of our various NBSs. The event attracted the local green organizations, schools and kindergartens with ecological attitude. Several colleagues from environmental department of the Mayor's Office and leaders from Municipality were present as well. Every attendees welcomed the nature based approach, and shared the importance of the climate protection.
As plans of rain-gardens and tree-trenches have strong hydrological background, the co-design process targeted the topic of the plants and maintenance, and had educational purpose as well. Attendees actively took part in finding the key aspects for plant selection: they should fit for our climate, even the dry summer periods and be aesthetical, even in wintertime. The maintenance works should be minimal and responsible persons should be appointed, for example in form of "adoption", by a kindergarten group.