Linie Zuid – Project Area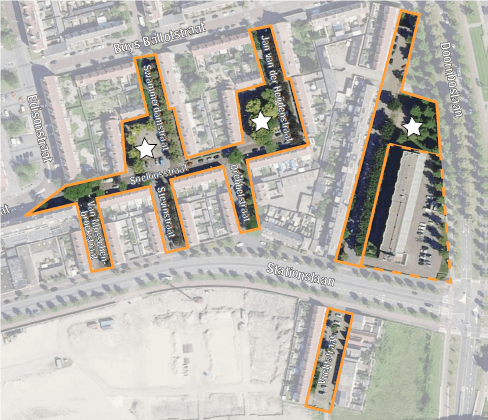 One of the squares before NBS implementation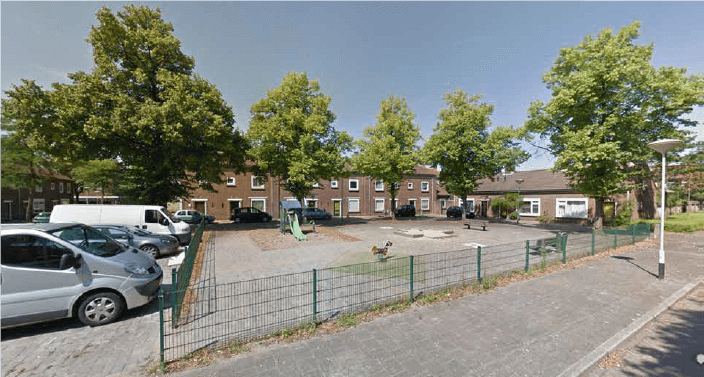 NBS sketch design for the previous square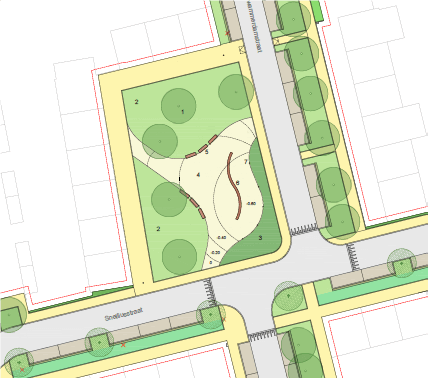 Breda demonstration will drive renaturation through urban jungles
Use of plants and trees effective in improving air quality, creation of urban jungles.
The targeted area is an outdated residential area from the 60s populated by a multicultural society, with many social rental properties for residents with lower incomes.
Improve air quality, make the area more climate resilient, tackle heat stress, enhance city's water management, improve and re-establish the biodiversity.

Turning existing neglected green spaces into urban jungles and house fronts into gardens, responding to climate related issues and reducing urban heat island (UHI) effect.
Promoting the integration of people and nature through activities aimed at creating social cohesion.
Creating green corridors and reducing space dedicated to cars.
Educate residents on the use of NBS and their multiple benefits.